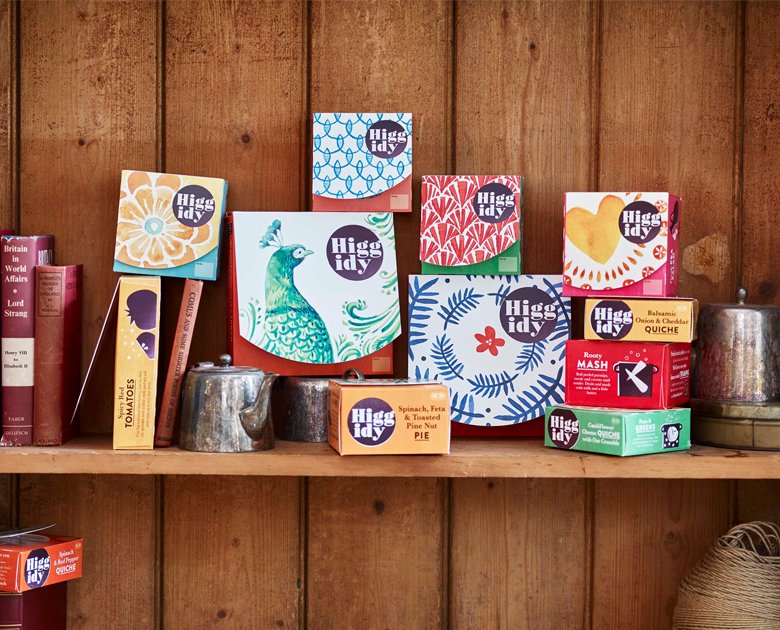 Packaging rarely impresses me, but a I found the distinct design personality of a Higgidy pie I bought yesterday absolutely stunning – and this was one of the rare occasions where my reason to buy a product was mainly because of its packaging. I found myself on the other side of the coin where I was obviously targeted to be a part of the intended audience and it actually feels goood 🙂 .  'That's so me', I thought.
Loved the fact that there is no product photo, instead the pack has a clear window so the customers can see the pie they're buying. The interactive top bit turns the shopping experience to one similar to opening a birthday present or a surprise box.
So I was curious and did some more research on the packaging design decisions done for Higgidy.  The brand and packaging were initially designed by Ziggurat Brands in 2007 and won a DBA Design Effectiveness Award. Looking at the website I see many stuff that I like. Deserved! However, obviously it is the more vibrant redesign that impressed me, but sadly couldn't find who did that. They are all like little pieces of art and it is a pleasure to carry your lunch around in them.